An API to convert coordinates to and from places
Easy, Open, Worldwide, Affordable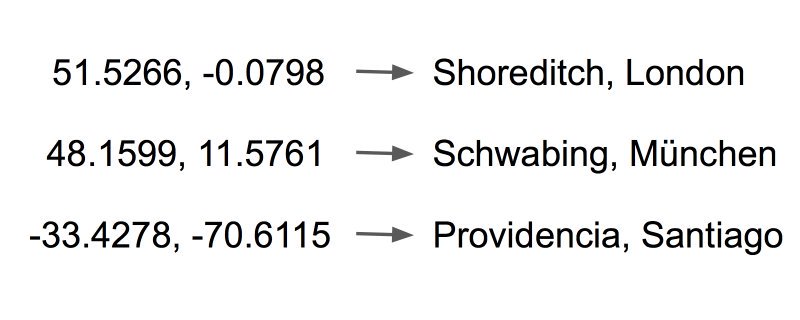 A trusted partner
Hundreds of satisfied customers worldwide, tens of millions of queries per day.
Responsive customer support. Ask us anything.
Here today, here tomorrow. Funded by customers, not VCs - since 2013.
Proud member of the OpenStreetMap Foundation.
EU data center, fully GDPR compliant.
Great product
Many open gecoders behind a single API.
Most permissive licensing in the industry.
Cache results as long as you like.
No vendor lock-in, display results on ANY map.
Continual fixes from the crowd - OpenStreetMap has over three million edits/day.
Affordable, predictable, transparent pricing
Generous free testing tier.
No credit card required at sign up.
No tricks. No unexpected usage charges.
No long term commitment. Pay as you go.
Cancel anytime. For any reason.
Secure payment in all major currencies.