General
Adding an address to OpenStreetMap
We often get asked how to add an address to OpenStreetMap.
Here's how.
Background
OpenStreetMap (OSM) is the largest data source we rely on. It is a crown-sourced collaborative project that anyone can join. OpenCage picks up edits to OpenStreetMap in 24-48 hours (depending on the volume of edits to OSM).
In this tutorial we show the most basic way to add an address to the database via a web browser.
Step 1: Sign up for an OpenStreetMap account
Open openstreetmap.org and click in the upper right on "Sign up". All you need is an email address. If you prefer you can log in using your Google, GitHub, Facebook, or other third party accounts.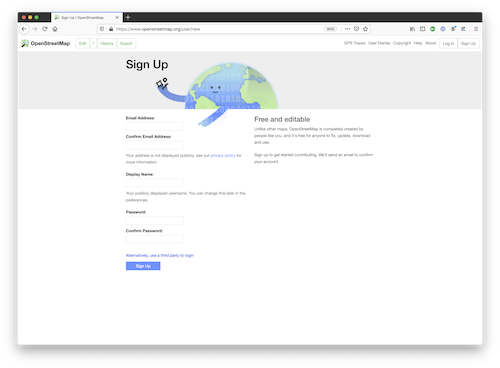 If you already have an account then log in.
Step 2: Go into edit mode
Scroll and zoom the map to the area you would like to edit.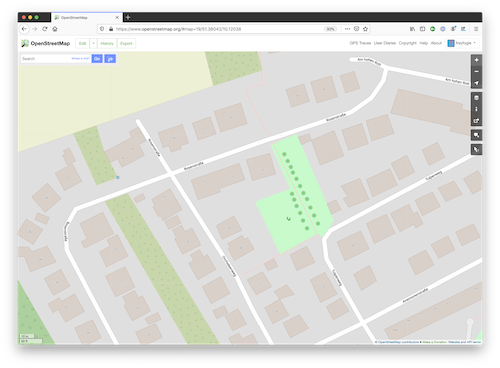 Once you've arrived at the area you would like to edit, click "Edit" in the upper left hand corner.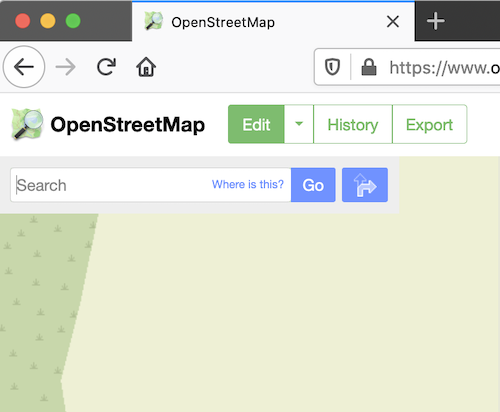 This will put you in edit mode: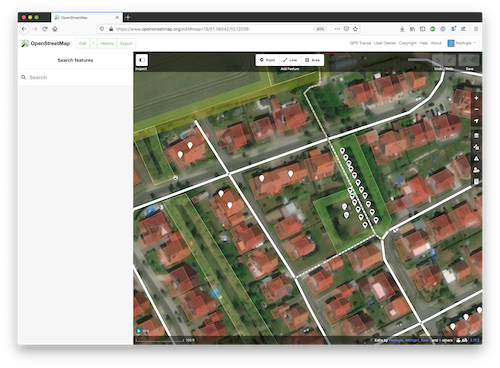 Step 3: Make and save your edit
Click on the building you'd like to edit. This should open a panel on the left where you can enter address information. Important: the information can't come from a copyrighted source (for example: you can't copy from Google maps).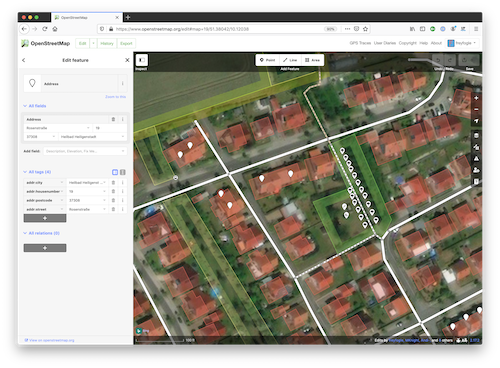 Once you've added the information, make sure you click "Save" in the upper right hand corner.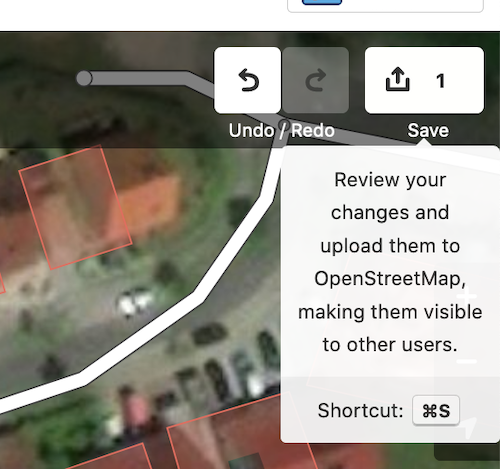 A new panel will open on the left where you write a comment describing your edit. Write a comment, click "Upload" and your edit is sent to the OSM database.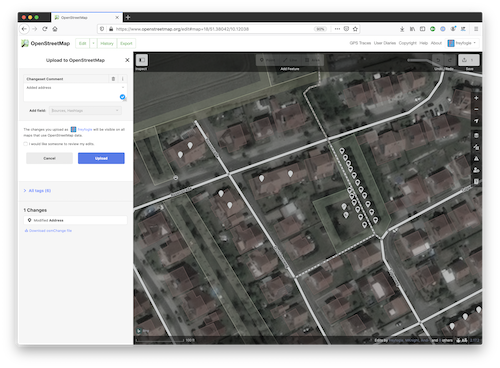 Congratulations on your first edit!
Step 4. Learn more about OpenStreetMap
We intentionally kept this guide very basic, just covering the process of adding an address via a web browser.
As you would expect from a project with the ambition to map the world, there's a lot more to learn. Here are some resources
Step 5: Welcome to OSM, join the community!
While there are many online resources, one of the best ways to learn is by getting involved in your local OpenStreetMap community.
Welcome, and we hope to see you at a future OSM event!
2,500 geocoding API requests per day.
No credit card required.